World Christianity
At St Ann's, our pupils' study Christianity across the world. This is done in a number of ways including:
Links with the Bible Society
Study of Koinonia (display on the way into the studio)
'A- Cross the World' RE Week -using the book by Martin Payne
Year 4 Unit of work on 'The Church'
Prayer Spaces (one Prayer Space is dedicated to thinking about Christians throughout the world)
Current affairs discussed in Collective Worship and RE lessons
Newsround
Visits to the Living Rooms of Faith
Fundraiser to raise money for Bible Boxes (so that Christians in other countries could hear the bible in their own language)
Opportunities throughout the year to look at how other Christians celebrate (eg Christmas/Epiphany)
Children in Year 5 learn about World Christianity through a very enjoyable workshop at the Living Rooms of Faith. We learn about life for Ethiopian Christians and some of the challenges they may face worshipping God.
'It was interesting to see that their patron saint is also St George' said Alex, a Year 5 pupil.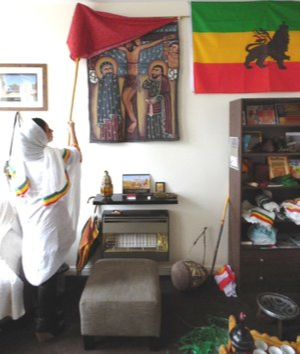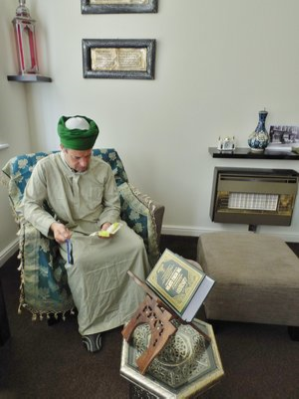 As part of their unit on 'the church' Year 4 children have been exploring Christianity around the world, particularly Sudan. We compared churches from many different countries and learnt about some of the challenges facing Christians across the globe. We looked at Sudanese crosses made from bullets, ebony and brass then enjoyed designing our own versions.