Remote Education
At St Ann's Church of England Primary School, we know that the priority should always be to deliver high-quality face-to-face education to all pupils and that remote education should only ever be considered as a short-term measure and as a last resort where in person attendance is not possible.
Delivery of remote education enables students to continue to learn and progress and mitigates any widening of attainment gaps between the most disadvantaged and others nationally. It also ensures contact with peers and teachers is maintained, so that children continue to feel included in the school community, which is especially importance for the most disadvantaged
Scenarios where remote education will be provided
Attendance is mandatory for all pupils of compulsory school age but schools will consider providing remote education to pupils in circumstances when in-person attendance is either not possible or contrary to government guidance.
This might include:
occasions when the Headteacher decides that it is not possible for school to open safely, or that opening would contradict guidance from local or central government
occasions when individual pupils, for a limited duration, are unable to physically attend school but are able to continue learning, for example pupils with an infectious illness
In these circumstances' pupils should have access to remote education as soon as reasonably practicable, though in proportion to the length of absence and disruption to their learning.
Where needed, school will provide remote education equivalent in length to the core teaching pupils would receive in school and including recorded or live direct teaching time, as well as time for pupils to complete tasks and assignments independently.
The Government consider good practice to be:
3 hours a day on average across the cohort for key stage 1, with less for younger children
4 hours a day for key stage 2
Here is what some of our parents have had to say about the new MSTeams system:
"Very well organised and lots of good communication."
"Children feel like part of a class still."
"[My child] loved his live lessons and I feel this helped him still feel connected with his teacher and class."
"Channels are well laid out and videos easy to find. Videos are excellent and resources are all attached."
"The feedback has been really personal and [my child] has loved having a message from her teacher every day."
"I think overall the home school set up is excellent, very organised and lessons are brilliant. Very easy to use and the right amount of work each day."
"The in-lesson support was exceptional. Immediate feedback and constant challenge."
"The new approach meant the 'home-schooling' was completely facilitated by his teacher. I wasn't needed which was perfect as we were all still working. It was painless!"
"The teachers have been brilliant quick to respond emojis to keep the kids smiling and entertained."
In order to provide the best remote learning system, our remote teaching and learning approach is underpinned by four key principles:


These principles ensure that any student who is remote learning is continuing to receive the same high-quality teaching and learning as those students who are in school. It also allows for every student at St Ann's to be able to get the support and personalised attention that they need to succeed and progress in school.
Below you will find some links to videos which have been created to assist you in downloading MSTeams to your computer or device, as well as introducing you to some of the key mechanics that your child will need to be familiar with in order to use the system. While in school, students will receive training on the system and homework (including spellings) will be stored on MSTeams to ensure all students have a growing familiarity with the programme should they need to use it for remote learning.
Here is what MSTeams looks like in action:
Your child's class team main menu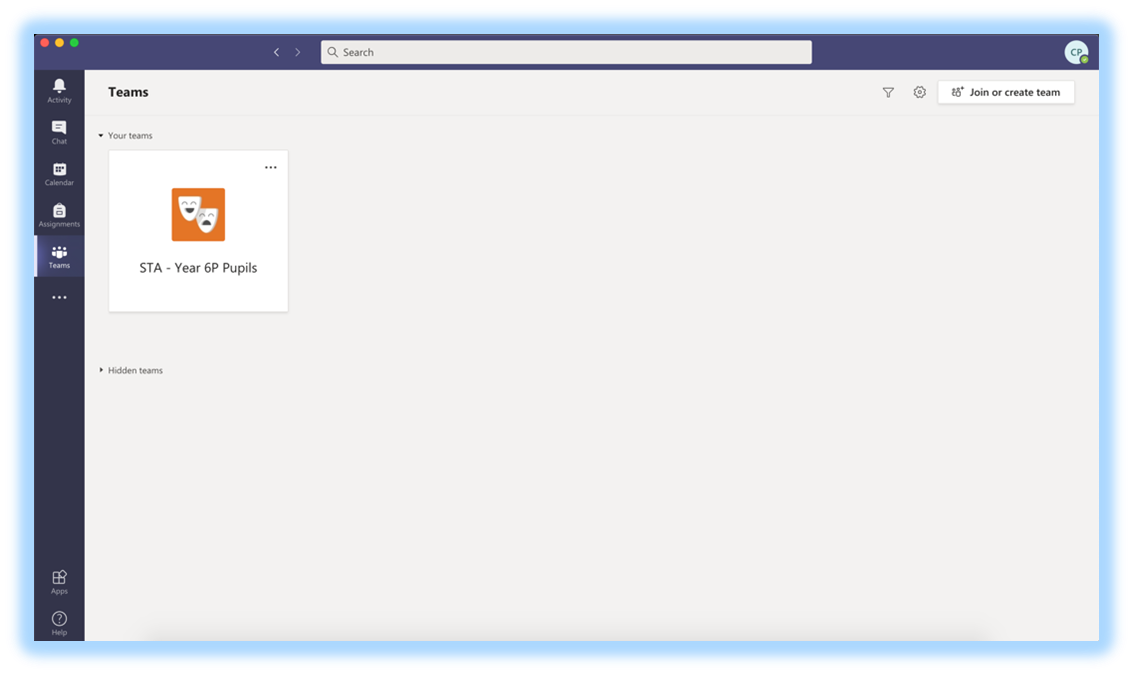 Your child's page will be updated with a daily or weekly announcement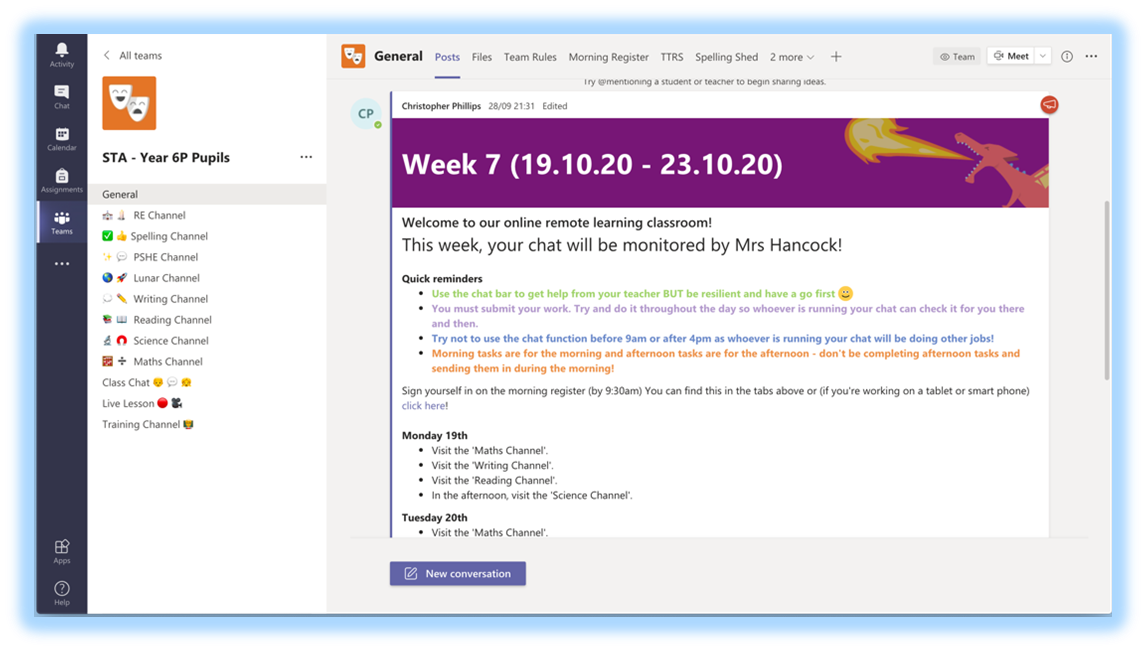 Lessons for each subject are uploaded to the subject channels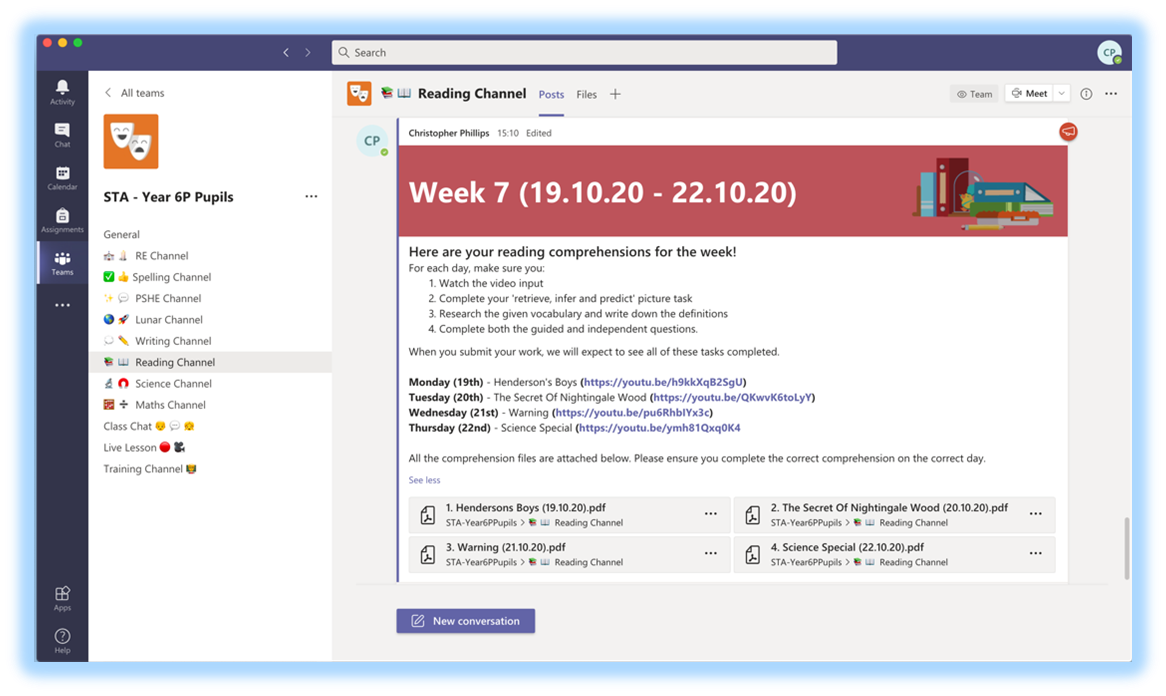 Work can be submitted, and feedback received, in private chats with the class teacher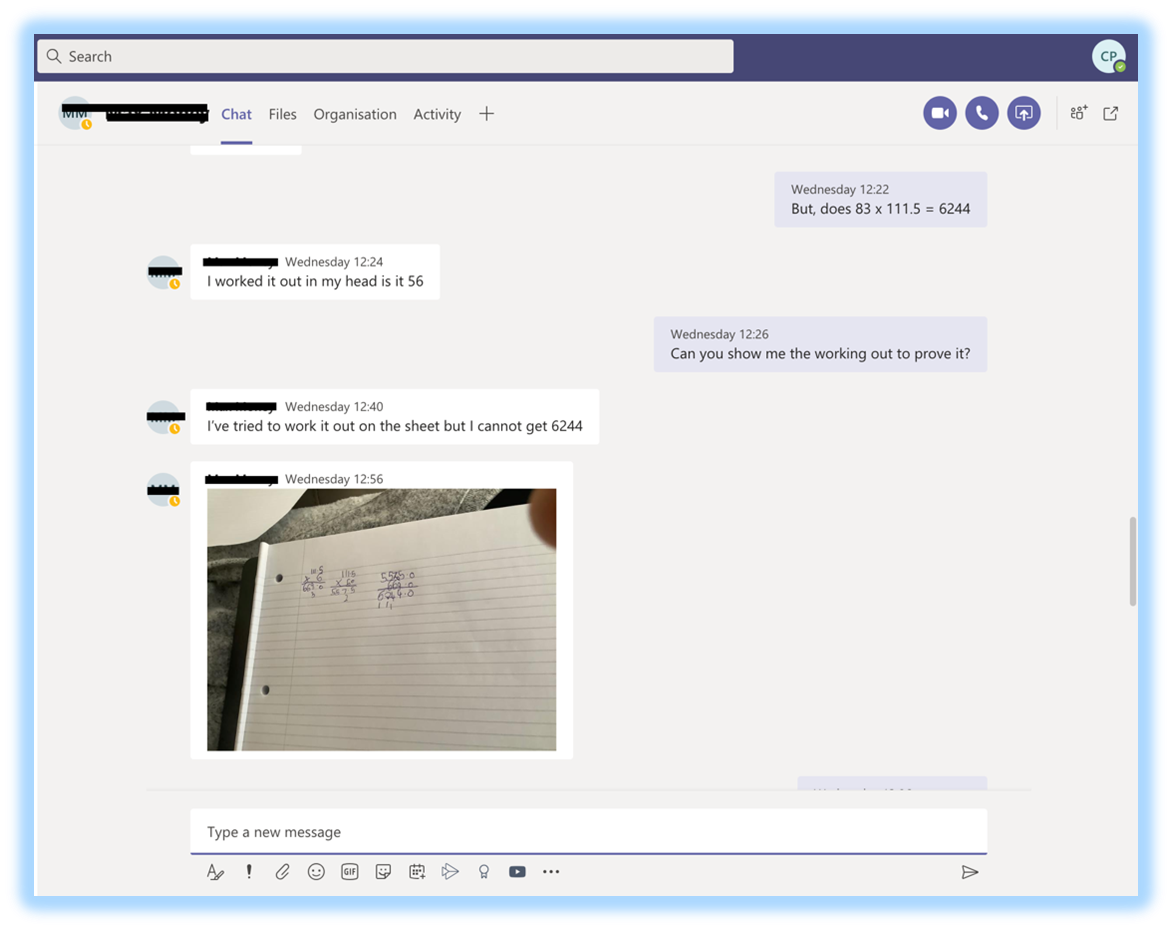 Below are links to various online learning platforms that will complement your child's remote education.
Don't forget our school subscribes to a number of online learning platforms. Your child's username and password is in the back of their Home-School Diary. If you have any difficulties accessing these, please email school on stannsce@three-saints.org.uk
Bug Club (all year groups)
https://www.activelearnprimary.co.uk/login?c=0
Children should continue to read daily from the books on this site
TT Rockstars (Y2-Y6)
Daily practice of times tables is recommended
Numbots (EYs & Y1)
https://play.numbots.com/#/account/search-school
Daily practice will support the development of mathematical fluency.
Spelling Shed (all year groups)
Spelling Shed contains the children's weekly spellings