Christingle
Our Ethos Ambassadors worked extremely hard to set up, organise and help to run our Christingle workshops. Reverend Alan from St Ann's Parish also supported each of the sessions. All three workshops were extremely positive and welcomed over 250 children, parents and grandparents making Christingle oranges in school. This year was extra special because we were also celebrating 50 years of the Children's Society.
---
Citizenship Week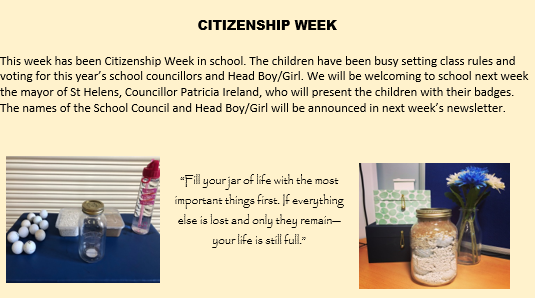 ---
Confirmation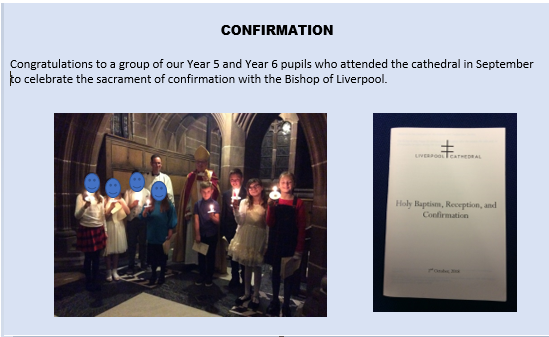 ---
Easter Garden in Year 1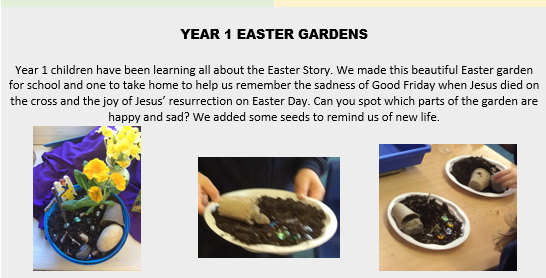 ---
Live Nativity
Monday 10th December saw our very first Live Nativity event at St Ann's. The whole event was incredible and the children have loved having a different experience this year- especially with the live animals and a visit from the real baby Jesus! We hope parents/visitors/ our community enjoyed visiting our Live Nativity as much as we enjoyed hosting it. The children have been given some recognition for their efforts in this event in the local press too! Well done all children and staff- Merry Christmas everyone! The event also saw the culmination of our Enterprise Week for 2018 as the children sold their Christmas/RE- themed products in 'Bethlehem Bazaar'. The children's enterprising efforts have been superb and they produced some excellent work linked to their products. Well done everyone!
---
Cathedral Visit
Year 3 had an amazing day at the cathedral on in March. During the morning they made stained glass windows, re-enacted the last supper and looked at symbols that represented the life of Jesus. After lunch they had a wonderful time exploring the cathedral during a tour. The behaviour of the children was exceptional.
---
Judaism Day

Year 2 had a fantastic cultural visit from Mr Cohen who worked with us all day and taught us all about Judaism. Tom and Alex from 2B would like to tell you about some of their highlights...
Tom said "I have learnt that the men sit downstairs in the synagogue and women sit upstairs. "We also learnt that men wear a Kippah, which is like a small hat, to remind them that God is above them" said Alex. They both agreed "we had so much fun, especially when he played the guitar and sang songs to help us learn. He showed us lots of interesting pictures and gave us Jewish sweets to take home. We loved learning about Jewish Shabbat. We ate delicious challah bread and drank grape juice too!"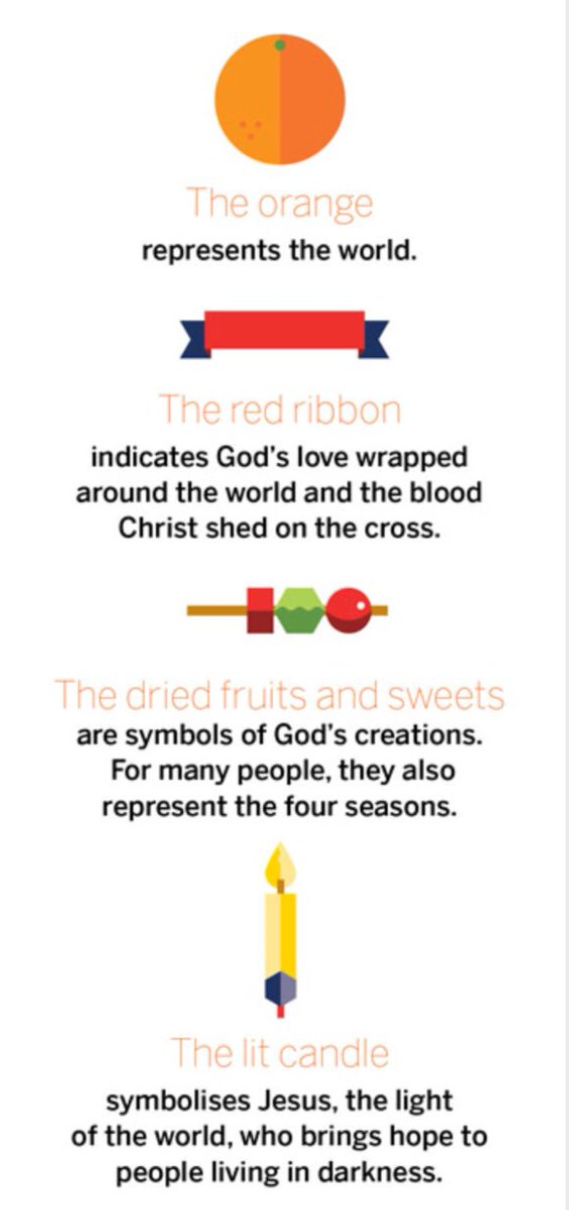 ---
Poppy Cascade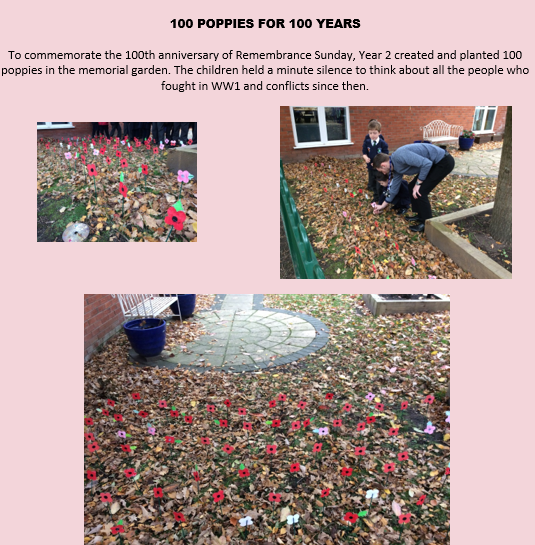 ---
Sikhism Workshop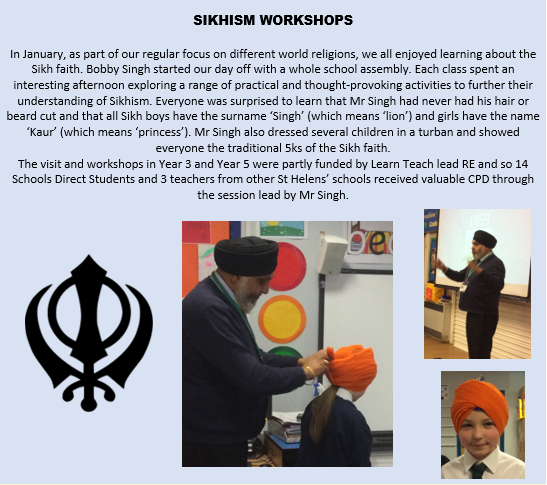 ---