Ethos, Vision, Motto, Values and Aims
Ethos:
Our distinct Anglican ethos, which is characterised by our vision, mission and motto, pervades all aspects of life at St. Ann's and contributes to our positive culture and highly cohesive learning community.
Vision:
'Together we aim high; with God's love we can fly!'
"But those who trust in the Lord, they will find new strength, they will soar high on wings like eagles."

- Isaiah 40:31
Motto:
'Courtesy, Care and Concentration'
Values:
We actively promote twelve Christian values (Compassion, Endurance, Friendship, Courage, Forgiveness, Hope, Peace, Service, Trust, Thankfulness, Creation and Wisdom), in addition to the fundamental British Values. Together these underpin our pupils' personal development, shaping them so that they are ready for life in modern Britain.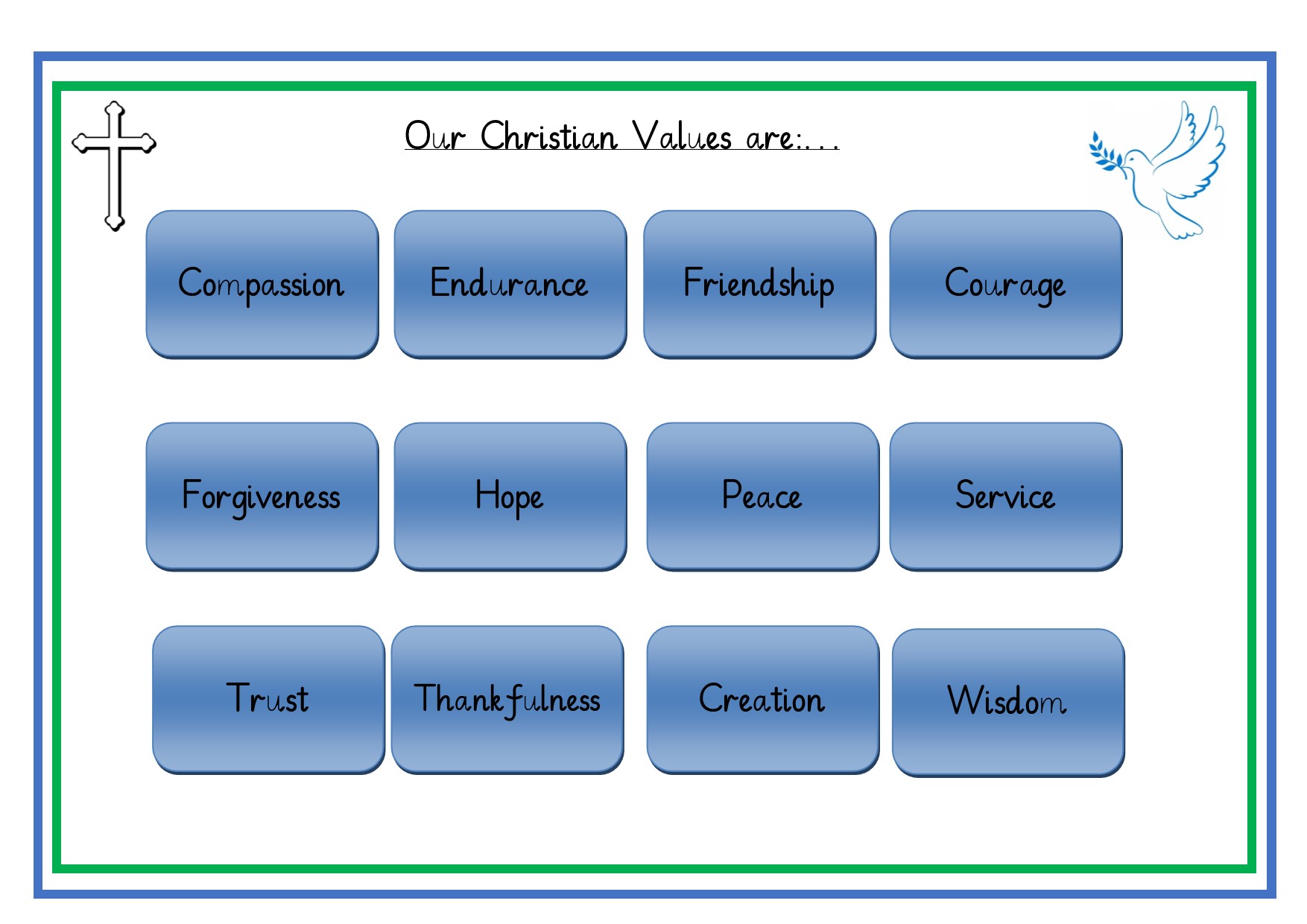 Aims:
In order to achieve our vision at Rainhill St Ann's Church of England Primary School, we are aiming to:
Achieve the best that we can in everything we do and learn as much as we can
Respect others and ourselves and celebrate that we are all different and special in the family of St Ann's
Be proud of ourselves and enjoy the success of others
Respect and care for God's Creation
Follow the examples of Jesus
Understand how to be healthy and stay safe
Be confident enough to explore possibilities and opportunities and not to be afraid to make mistakes
Take an active part in all aspects of school life and to show good manners and kindness at all times
Work in a well equipped, child centred learning environment with a committed and caring staff
Work closely with our parents, governors, the local community and the church